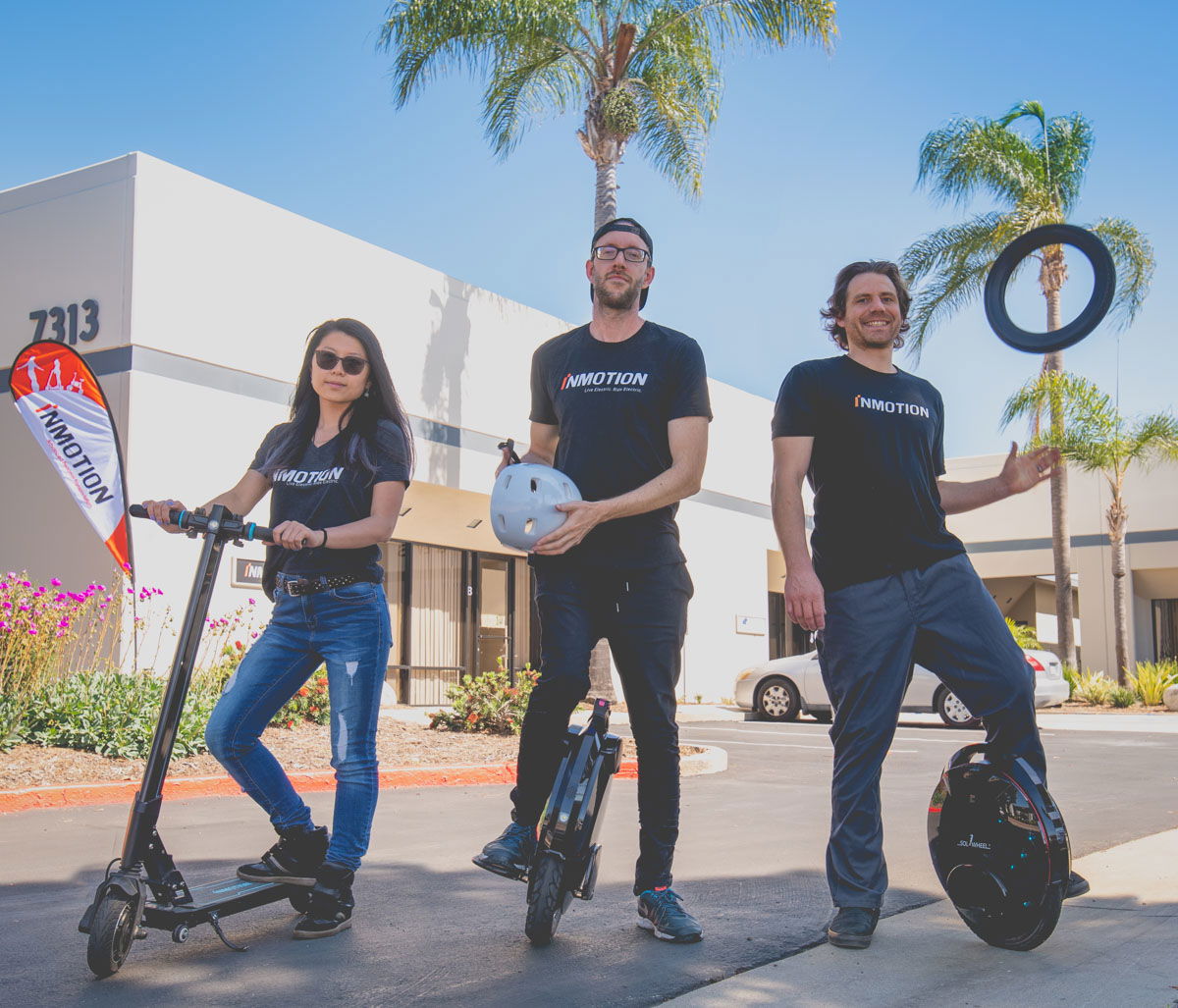 InMotion USA, San Diego, CA

We are a diverse, international team who is truly passionate about electric micromobility; we've poured our hearts, souls, resources (and a lot of coffee for those late nights) into our vision. Our engineering team has designed and produced electric rideables for nearly a decade, and this is only the beginning. Our goal is not only to promote our amazing little vehicles, but to also provide the service and support our customers deserve.
We've seen firsthand how our products can completely change the way people get around town. It's our mission to help share these experiences with communities across the US, as it has the power to truly change lives and support a future less dependent on fossil fuels.
Founded in 2017, our team's first project was the Kickstarter launch of
Scooterboard
. We quickly expanded to further introduce more of our popular cutting edge products, like the
V5
&
V8
electric unicycles in cooperation with the Solowheel brand. Now we offer something for everyone with the addition of our
L8F
electric scooter, and
P Series mini e-bikes
. And more recently, our team played a key role in the worldwide launch of the most advanced electric unicycle yet,
V10
, and a whole new category:
Hovershoes X1
.


So what's next? Our wheels are always spinning. Our innovations will continue to focus on better and more efficient / powerful ways to move you. And most importantly... it must be fun!